VCF is
Easy to use

Safe and Effective

Hormone Free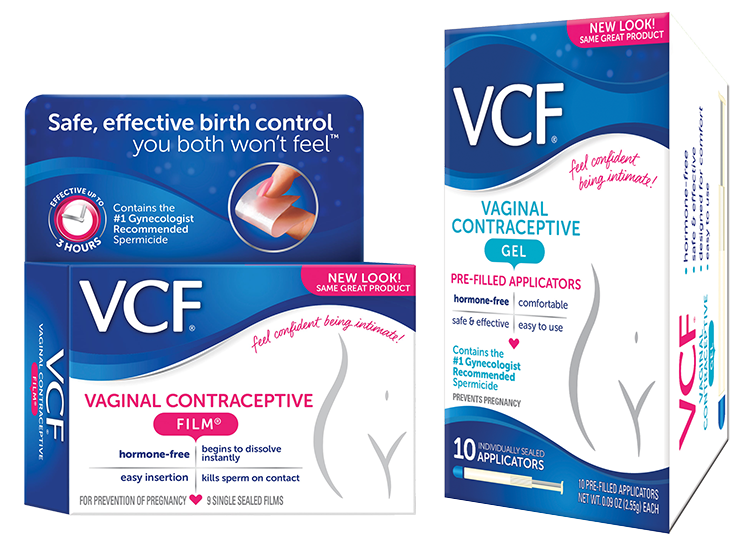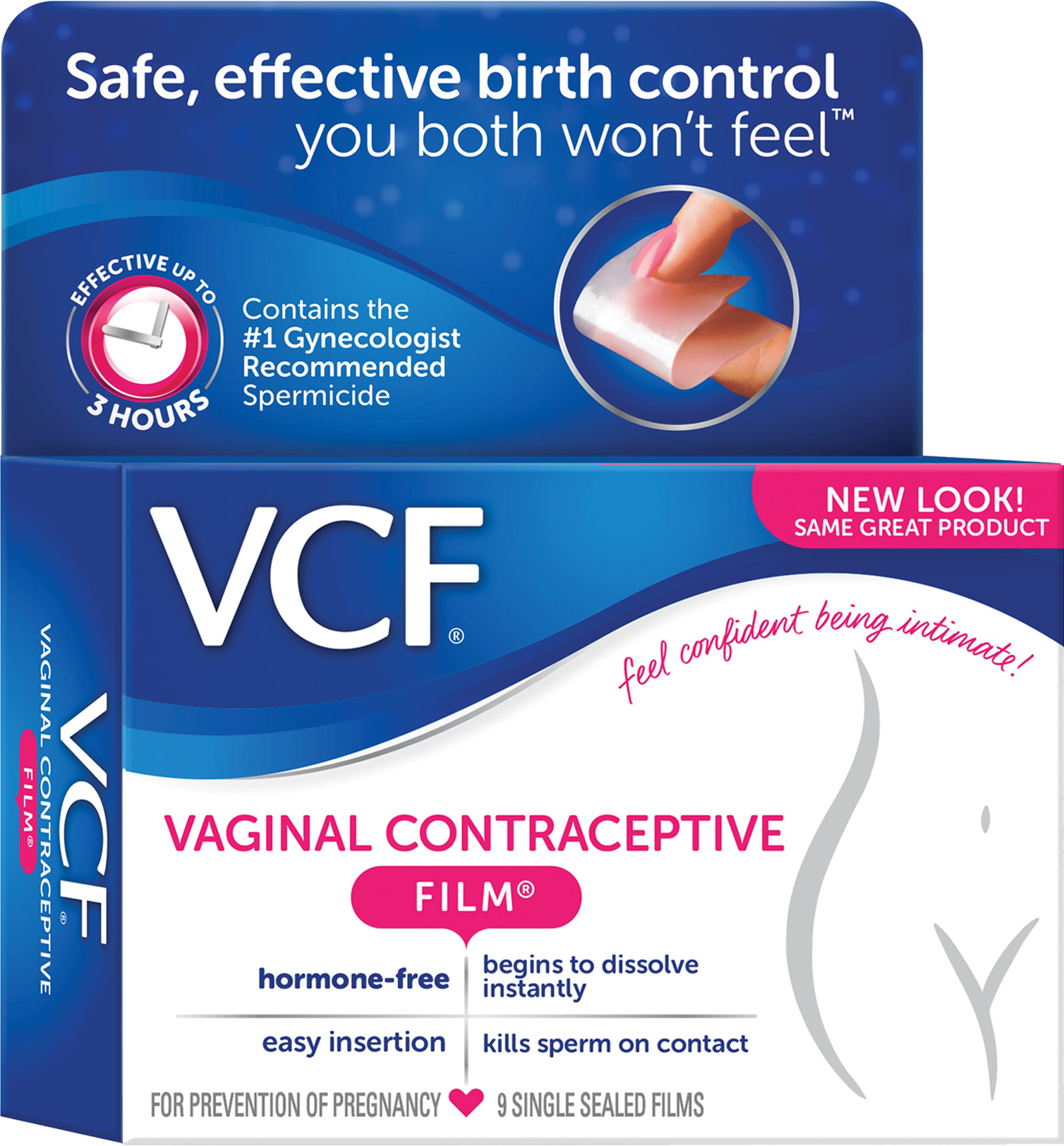 VCF® Vaginal Contraceptive Film®
VCF® Vaginal Contraceptive Film® is a soft square of soluble film that dissolves with your body's natural moisture.
Once VCF dissolves, it creates a gel coating that contains a highly effective spermicide that kills sperm on contact for up to 3 hours.
Insertion is easy, and once VCF dissolves, it becomes unnoticeable by either partner, allowing for lovemaking to be uninterrupted because VCF is undetectable.
VCF Contraceptive pre-filled applicators are single use applicators pre-filled with a gel substance containing a safe and effective spermicide
With VCF Vaginal Contraceptive Gel applicators, you are in control of your body and protecting yourself against unwanted pregnancy. Enjoy intimacy more with the knowledge that you have protected yourself from getting pregnant.
VCF® Odor Eliminating Film
VCF Odor Eliminating Film is the newest vaginal film product from the makers of the leading OTC female contraceptives, VCF Vaginal Contraceptive Film and VCF Vaginal Contraceptive Gel.
VCF OEF is the only vaginal odor product that uses the unique delivery system of a dissolving film. It is is a feminine hygiene product designed to eliminate vaginal odor and relieve feminine discomfort by maintaining a healthy vaginal pH.
It's a very thin square of material, and once inserted, the film begins to dissolve immediately, so it can't be felt by either you or your partner!